5 renos to add value to your home.
 Adding value to your home doesn't have to involve carving out space for a pool or teleporting your home to the beachfront. Small swaps can make a huge difference, especially in high-value areas like the bathroom and kitchen.
Here are 5 sensible switches that have the power to add plenty of bang for the buck.
#1 Go back to basin basics.
The right piece of furniture in your bathroom can do a lot of the heavy lifting so you can skip the full-scale, knockdown renovation. Take the basin. If you're working with a tiny bathroom, don't feel you have to install a basin that could fit the whole family inside. A small wall hung basin in a contemporary style could be exactly what's needed and will help free up space elsewhere.
While you're at it, adding new tapware can improve the form and function of your bathroom, too. Replace tired old taps with modern chrome, black or black and brass fixtures in clean, geometric styles to instantly inject new life into the room.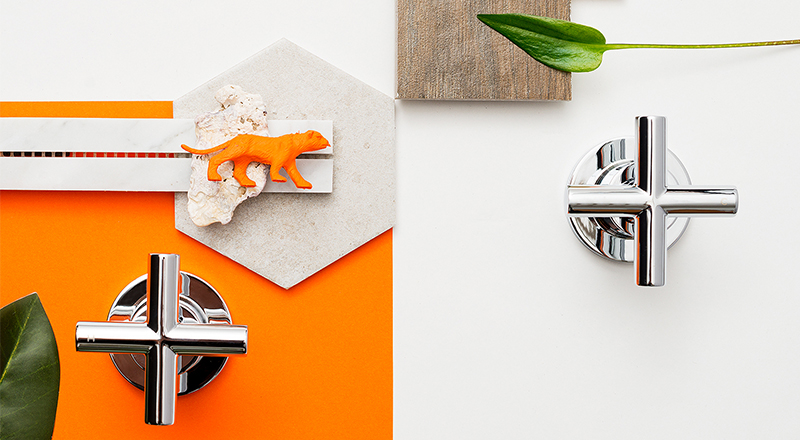 #2 Add a fresh coat.
You know how you feel like a million bucks when you throw on a sweet new outfit? Adding paint can have a similar effect for your home. While it might not be a million bucks, a new coat of colour will bring a fresh look. Its cost effectiveness, especially if you don some old clothes and grab a brush yourself, makes it one of the best options for adding value.
#3 Spruce up the kitchen.
The kitchen is a certainly a place to focus on when looking to add value. As the social room of the home, it's a bonus for potential buyers to see a space that they instantly like. But the prospect of a big, blowout reno might be as appealing as a poke in the rear with a sharp stick. Luckily, it is possible to make some strategic upgrades without ripping the whole thing out. Replacing your kitchen sink and tapware are two small changes that can have a huge impact on the whole room. Choose a sink that suits your space practically and aesthetically, and match it with functional, modern tapware to give the kitchen a new lease of life.
#4 Embrace energy efficiency.
Adding energy efficient elements to your home can save you money now, are a big draw for today's buyers and, maybe most importantly, help the planet. You don't have to go above and beyond (your ceiling) and install solar panels to get greener. Instead, choose showers and taps with lower flow rates, and you can save both water and energy. Thermal blinds and energy efficient windows can mean using heating and cooling appliances less and can also help to provide natural light that home buyers crave.
#5 Take it to the floor.
It's often best to work from the ground up. Whether it's tiling, wooden planks, laminate or another material, installing new flooring can make a huge difference to your place's look, feel and worth. New tiling and flooring not only looks great on its own, but can help your appliances, fixtures and cabinetry look sharper. With a huge range of tiles and flooring out there for selection, you're only a few clicks away from having a Pinterest-worthy kitchen or bathroom.
Ready to get cracking on your own reno? Hit up our where to buy section to find your nearest CLARK stockist!