5 tips for a super organised laundry.
The untidy laundry room can stain the reputation of even the most organised homemaker. Often treated as little more than a depot for dirty clothes, cleaning supplies and other household eyesores, this space can quickly become a sloppy mess. But fear not! There is hope for the humble laundry. A few quick, affordable additions can turn this space from bomb site to blissful space in a jiffy.
Here are five tips that can help you transform your laundry from cluttered chaos to optimal organisation.
Do you even bench, bro?
You don't have to be a juiced up gym junkie to max out on the bench. You're going to want as much bench space as possible to fold and sort everything from your tiniest delicates to your largest doona covers. Opt for front-loading washers and dryers with flat tops that give you another surface on which to work. If storage is an issue, don't be afraid to be a bit of a basket case. Grab some spiffy containers for dirty laundry and other bits and bobs so they don't clutter up your space.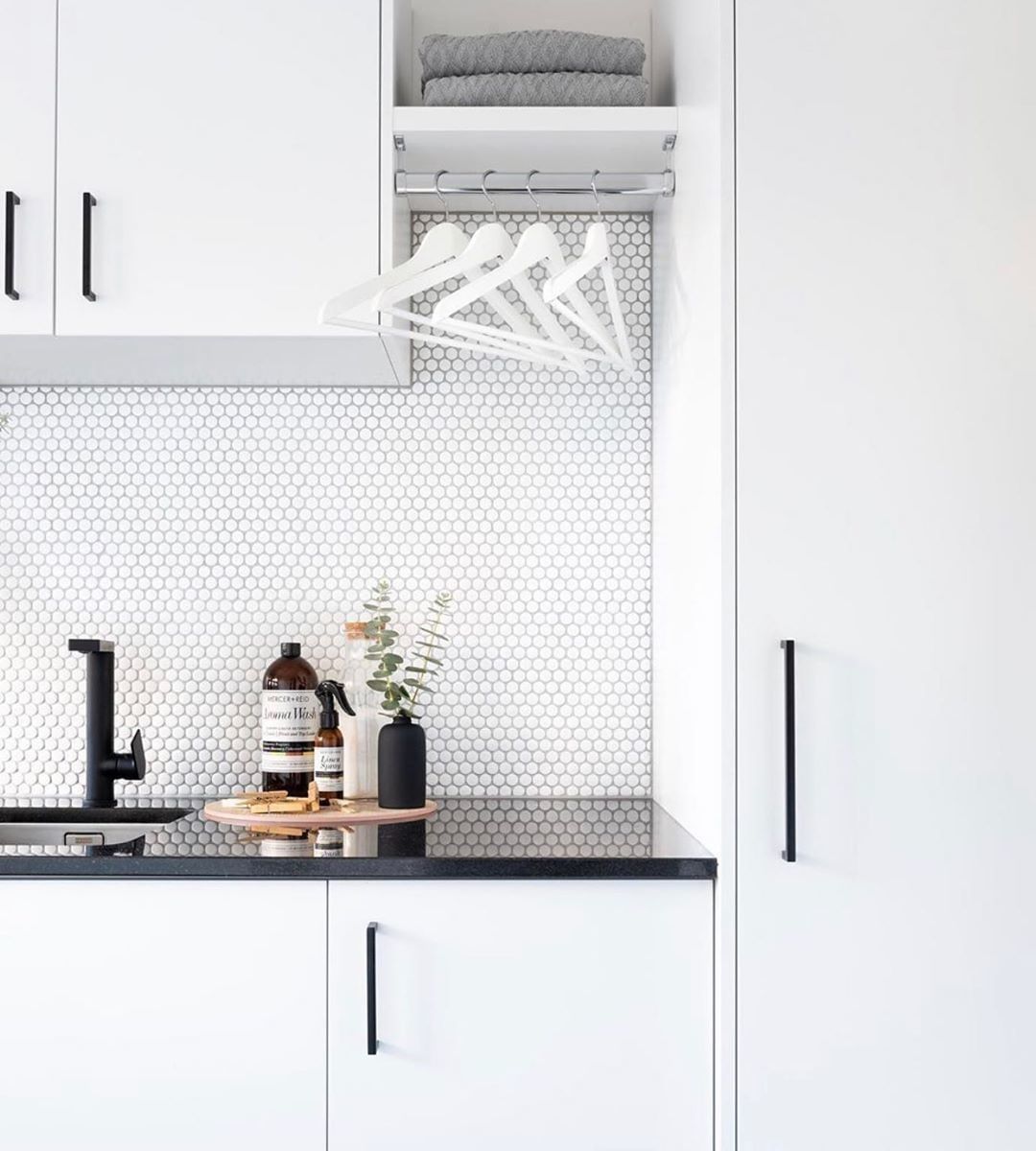 Image: Instagram @hatchrenovations
Up, up and out of the way
When it comes to maximising space and staying organised, take a page from major cities around Australia and build up instead of out. Install cabinets and shelving higher on the wall for optimal storage that stays out of your way. You're not going to be working in that space anyway, so you might as well get the most out of it.
Back to the drawer board
If you have the room and the budget, dropping some drawers into your laundry can keep clutter to a minimum. These spaces are great for storing your materials (bottles of stain remover, cloths and rags, detergent) or even your dirties before they get shoved into the machine.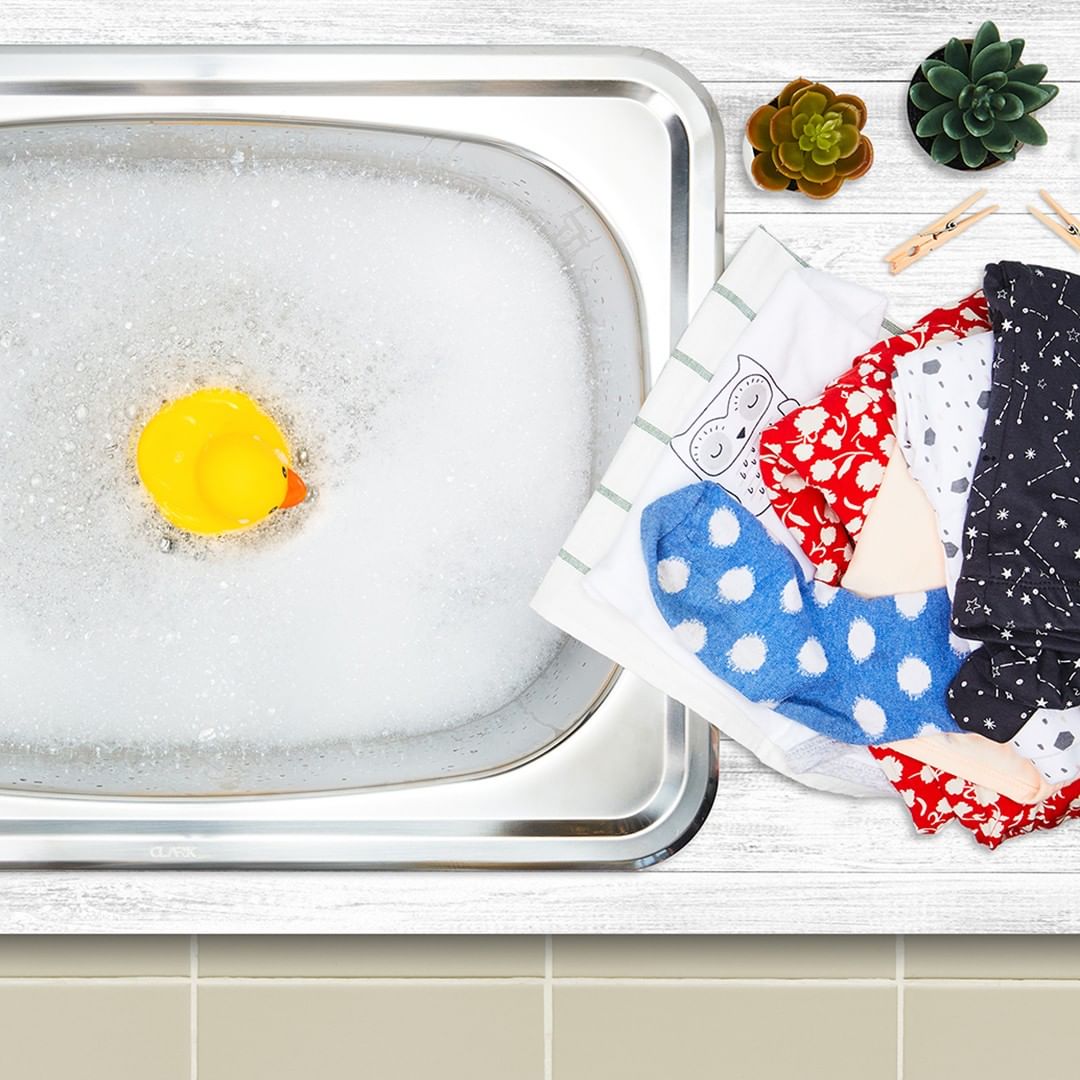 Get tactical with the tub
Find a laundry tub that gives you enough washing space while also sneaking in some quality storage underneath. A large single tub provides plenty of room to soak stubborn stains or hand wash those delicate pieces, but if space is limited, consider something more compact or a mini tub & cabinet might even do the trick. With a range of different sizes available, you'll find a sink that will suit larger family dwellings down to smaller solo spots.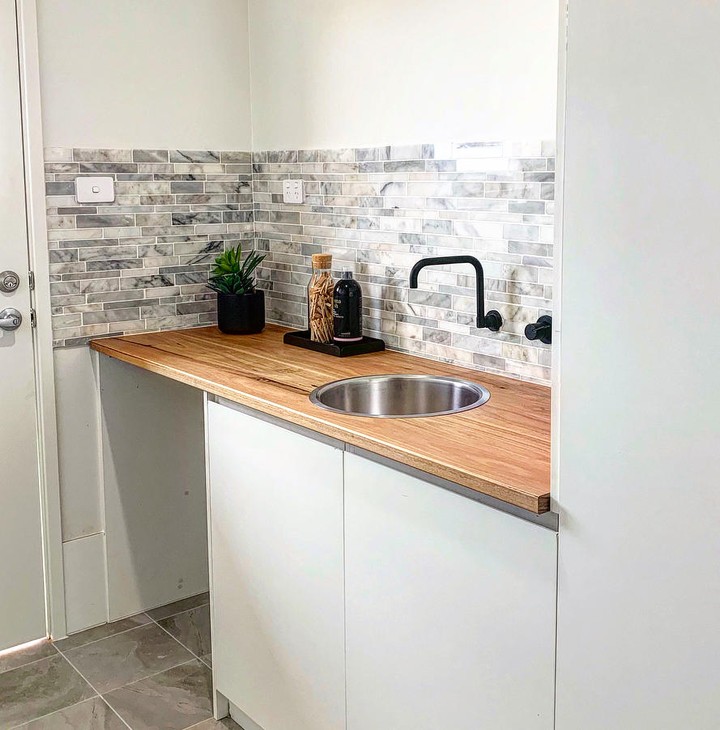 Image: Instagram @our.halcyon.home
Sleek looks and extra space on tap
Every centimetre counts when it comes to laundry organisation, and getting the pick of the fixtures can help your space (and water, for that matter) flow smoothly. Whether you go for a bench-mounted sink mixer tap, wall mixer & outlet combo (hello extra bench space!) or even opt for some classic laundry taps, you can find accessories that help you get the most out of your laundry. Just be sure to get the plumber involved during installation.
A few simple fixes can keep you from being afraid of what awaits you in in the dark depths of your laundry. Whether fixing up your laundry or looking to maximise your bathroom space, CLARK has the fixtures and other pieces you need to help you get the most out of your home's space. Find your nearest CLARK stockist and get ready for order in the laundry today!